Adventure PaddleBoarding Inflatable SUP 8'4/10'2/12'0
Buy Now. Pay Later.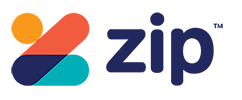 »
The new thing in Sup technology. The inflatable Sup is the right price from Adventure paddleboarding & also the right size if you are short on room. Great for if you only have a small vehicle to transport in or if the load is full before the camping trip. The All Rounder inflatable sup is designed with convenience in mind but has not left out the option of high performance.
Features include a hand pump to which you need to have your Sup pumped at 15 - 20 PSI when folded down it has a carry bag that doubles as a backpack, it has a universal fin box, traction over the deck & is rigid enough for flat water or the surf. It comes with a paddle which is a lightweight 2 piece aliminium, it takes only a few minutes to get the inflatable All Rounder ready for action or even less time to have it deflated & ready to pack away.