Lost The "R.V."
Manafacturing Time:
3-4 Weeks
for customs.
but we always have selected sizes in stock.
Contact Us
if you can't wait
Buy Now. Pay Later.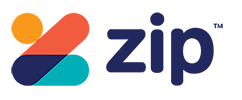 »
FREE FAMOUS PAD, LEASH & WAX with every Lost Surfboard order. Use coupon code LOSTNFAMOUS at checkout to add free items to cart.
The Lost RV could quite possibly be the ultimate 'domesticated ' design for Lost surfboards. The RV title describes the board well, this thing is a recreational vehicle. Designed to be a whole lot of fun with as little effort possible. The design is a mixture of the Layz boy, Bottom Feeder & Couch potato.
Double wing flyers in the tail are a noticeable upgrade in this model. The nose feels like it whips around quicker when carving & feels more performance driven. Get on an RV & enjoy the fruits up & down your coast or someone elses in your recreational vehicle. If you would like the spray in the picture or another one please let us know so we can organise, as normal the board comes clear with logos. 
Stock Dimensions
5'3″ x 20″ x 2.32″ | 27.78
5'5″ x 20.5″ x 2.32″ | 29.41
5'6″ x 20.75″ x 2.38″ | 31.94
5'7″ x 21″ x 2.38″ | 31.94
5'8″ x 21.25″ x 2.44″ | 33.83
5'9″ x 21.5 x 2.5″ | 35.77
5'10″ x 21.75 x 2.56″ | 37.52
5'11″ x 22″ x 2.63″ | 39.62
6'0″ x 22.25″ x 2.75″ | 42.18
6'1″ x 22.5″ x 2.75″ | 43.71
6'3″ x 23″ x 2.89″ | 48.19