Lost Weekend Warrior
Manafacturing Time:
3-4 Weeks
for customs.
but we always have selected sizes in stock.
Contact Us
if you can't wait
Buy Now. Pay Later.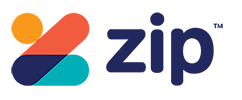 »
FREE FAMOUS PAD, LEASH & WAX with every Lost Surfboard order. Use coupon code LOSTNFAMOUS at checkout to add free items to cart.
The Lost Weekend Warrior is the latest in the Lost Domesticated series, which has been a hit this past 12 months. The model is what the title suggests, a board for the weekend Warrior, looking to increase there fun on a board with plenty of volume & some old school concepts.
This board has become a transition from the V2 Shortboard, for guys that don't want to head right back to the Couch Potatoes & Bottom Feeders when the waves drop to tiny. The tail is a split diamond that is a point of difference for the board which has been great for recognition, it can be successfully done in a straight Diamond Tail or even a swallow, its another option for the domesticated guy looking to have a whole lot of fun with enough volume to pick up where you have fallen off over the years! If you would like this spray pictured or something else please let us know so we can organise, as normal the board comes clear with logos unless prior arrangement is made. 
Stock Dimensions
5'4″ x 18.5″ x 2.2″ | 23.71
5'5″ x 18.75″ x 2.25″ | 25.02
5'6″ x 19″ x 2.25″ | 25.81
5'7″ x 19.25″ x 2.32″ | 27.5
5'8″ x 19.5″ x 2.38″ | 28.92
5'9″ x 19.75 x 2.38″ | 29.8
5'10″ x 20 x 2.5″ | 32.12
5'11″ x 20.25″ x 2.56″ | 33.84
6'0″ x 20.5″ x 2.63″ | 35.65
6'2″ x 21″ x 2.75″ | 38.96
6'4″ x 21.5″ x 2.89″ | 42.94