7S Super Fish 3 CV
Buy Now. Pay Later.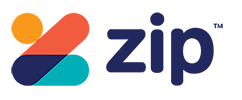 »
The new 7s Superfish 3 is here, the ever popular Superfish model has been re-done, first thing is the step deck of the previous model is gone, resulting in more flex, therefore enhancing performance. With some subtle changes across the rest of the board. The outline of the board has always been a focal point for the boards popularity, resulting in its user friendly features. The flyer which is great for control & also release is another sell point with a point of difference to other boards on the market. FCS II with 5 fin set up for Thruster & Quad options is still a winner in mushy conditions. The new Superfish 3 by 7s is a great high volume fish, created for easy paddling & greater wave catching power, this board is great for the beginner to intermediate, looking to progress & or get the full taste of surfing!
7S Superfish 3 Sizes - 
6'0'' 20 1/4'' 2 3/8'' 31 ltr FCSII 60kg
6'3'' 20 1/2'' 2 1/2'' 35 ltr FCSII 70kg
6'6'' 20 3/4'' 2 5/8'' 39 ltr FCSII 75kg
6'9'' 21'' 2 3/4'' 43 ltr FCSII 80kg
7'0'' 21 1/2'' 2 7/8'' 47 ltr FCSII 85kg
7'6'' 22'' 2 7/8'' 52 ltr FCSII 90kg
8'0'' 23'' 3'' 61 ltr FCSII 95kg 
Products in stock ship same day or next, if a product is out of stock we will be in touch to discuss options or refund.
Custom surfboards or models not in stock, are made in the timeline given on the manufacturers page or as stated on each model, if you have a date you need to meet for a surf trip or similar reason please contact us so we can assure you, that your date can be met.
Surfboards in stock to ship same day or next day. Time guidelines as follows for surfboards & accessories -
Sydney 2 - 4 days
Melbourne 2 - 5 days
Adelaide 3 - 6 days
Perth 4 - 7 days
Brisbane 2 - 3 days
Darwin 5 - 10 days
Regional QLD 5 - 10 days
Regional NSW 3 - 7 days
Regional Vic 3 - 7 days
Regional SA 3 - 7 days
Regional WA 7 - 14 days
These are all a guideline only so if looking for your order in a specific time, please contact us as sometimes it can happen quicker with express post options etc to be organised manually with the team at Tradewind Surf.
This product doesn't have any reviews yet, be the first one to post.