The Bender X
Manafacturing Time:
2 Weeks
for customs.
but we always have selected sizes in stock.
Contact Us
if you can't wait
Buy Now. Pay Later.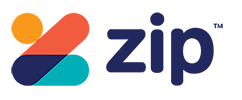 »
FREE Famous Figueroa Tailpad with all Stuart Surfboard Orders. Use Coupon STUPAD at checkout.
The Bender X from Stuart surfboards is here, your squashed shortboard, with a wider plane surface than your usual shorty, a flair friendly rail, with minimal rocker to increase your speed so you can get most out of the mush this summer, but not have to feel like you have resorted to the fish full time, a super fun board that will not make you lose touch with your performance shorty for when the waves do come up! The bender is here to bring you back from the doldrums when your on land bender has finished this summer, Enjoy! Ride 3 - 6 inches shorter than your regular shortboard. suitable for waves between 1 - 4 foot.
Board Sizes
5'2 x 18 1/2 x 2 1/8 30-45kg
5'4 x 19 1/4 x 2 3/16 40-60kg
5'6 x 19 3/8 x 2 1/4 50-70kg
5'7 x 19 3/8 x 2 1/4 55-75kg
5'8 x 19 1/2 x 2 1/4 60 75kg
5'9 x 19 1/2 x 2 3/8 70-85kg
5'10 x 19 3/4 x 2 1/2 80-92kg
5'11 x 20 x 2 1/2 80-94kg
6'0 x 20 1/4 x 2 5/8 85-95kg
6'1 x 20 1/2 x 2 5/8 85-100kg
6'2 x 20 3/4 x 2 3/4 90-110kg
6'4 x 21 x 2 3/4 95-115kg