Channel Islands Surftech High 5
Buy Now. Pay Later.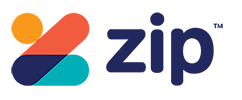 »
FREE VESTAL HELM WATCH with all Channel Island Orders. Use FREEHELM coupon code at checkout.
*specify your prefered colour in order comments.
The Channel Islands Surftech High 5 is a board made to be heaps of fun with forgiveness & performance thrown in. Made to be a little more spritely than the Average Joe, The High 5 is going to boost waves caught whilst still allowing the board to be put on rail. 
The High 5 is 5 fin as stock so it can be ridden as a quad or a thruster. The recommendation is to ride this model 3 to 5 inches shorter than your height, however you can ride it any way you like!