Chilli Surfboards Miami Spice
Manafacturing Time:
3-4 Weeks
for customs.
but we always have selected sizes in stock.
Contact Us
if you can't wait
Buy Now. Pay Later.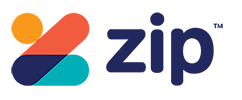 »
The Miami Spice. A board that can suit to surfers of all skill levels, the wide outline is perfect for paddle power & cruising through flat sections. The double bump into thumb tail, means you can get tight in the pocket nice & easy. 
A slight single concave for speed & a vee out the back for rail transition, it comes with five plugs for thruster or quad option & the tip from the top is to ride it 2 or 3 litres bulkier than your regular shortboard to experience the full Miami Spice. 
Miami Spice Sizes - 
5' 2"
19 7/8"
2 1/4"
25.90
 
5' 3"
20 0"
2 1/4"
26.5
 
5' 4"
20 1/4"
2 5/16"
27
 
5' 5"
20 1/2"
2 5/16"
28.6
 
5' 6"
20 3/4"
2 3/8"
30.30
 
5' 7"
20 7/8"
2 3/8"
30.8
 
5' 8"
21 0"
2 7/16"
32.4
 
5' 9"
21 1/4"
2 7/16"
33.3
 
5' 10"
21 1/2"
2 1/2"
35.1
 
5' 11"
21 3/4"
2 1/2"
36.1
 
6' 0"
22 0"
2 5/8"
38.8
 
6' 1"
22 1/4"
2 5/8"
38.8
 
6' 2"
22 1/2"
2 3/4"
42.4