DHD MARGO NUGGET
Buy Now. Pay Later.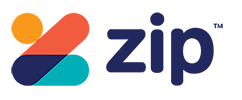 »
Manafacturing Time:
3-4 Weeks
for customs.
but we always have selected sizes in stock.
Contact Us
if you can't wait
The DHD Margo Nugget is a model that has been a work in progress since the moment it was shaped & will continue to be for some time. Margo & Darren have continued to refine this board to make it spot on for the bigger guy who wants to keep ripping even as the years go by. Recently they have increased the nose width for more flow through turns. This way you dont have to make your board to long, so you wont be sacrificing any performance as a result & you can keep surfing solidly in the pocket. The pulled in tail will hold you in so you can surf this board in the throatier stuff. Margo has tested this board in all types of conditions from Indo to the East Coast of oz, it gets the tick of approval & is ready to order now. BOARD SIZES - 6'2 19 1/2 2 1/2 6'3 19 3/4 2 5/8 6'4 20 2 3/4 6'6 20 1/2 2 7/8 6'8 20 1/2 2 7/8 6'10 20 3/4 3 7'0 21 3 7'2 21 1/4 3
Products in stock ship same day or next, if a product is out of stock we will be in touch to discuss options or refund.
Custom surfboards or models not in stock, are made in the timeline given on the manufacturers page or as stated on each model, if you have a date you need to meet for a surf trip or similar reason please contact us so we can assure you, that your date can be met.
Surfboards in stock to ship same day or next day. Time guidelines as follows for surfboards & accessories -
Sydney 2 - 4 days
Melbourne 2 - 5 days
Adelaide 3 - 6 days
Perth 4 - 7 days
Brisbane 2 - 3 days
Darwin 5 - 10 days
Regional QLD 5 - 10 days
Regional NSW 3 - 7 days
Regional Vic 3 - 7 days
Regional SA 3 - 7 days
Regional WA 7 - 14 days
These are all a guideline only so if looking for your order in a specific time, please contact us as sometimes it can happen quicker with express post options etc to be organised manually with the team at Tradewind Surf.
This product doesn't have any reviews yet, be the first one to post.