LD Creation - The 1
Buy Now. Pay Later.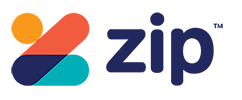 »
Welcoming our buddy Luke Dorrington to the stable on Tradewind Surf. A once successful pro surfer, Dozza as we know him around here has been pumping out boards between surfs & has mastered a handful of models for you to put through the paces. With Feed back from guys like Mick Fanning & a massive list of pros alike, Dozza has an advantage alot of shapers wait years or even there whole career to get.
Surfing & shaping is in the genes of the Dorrington family, get on one now to see what all the hype is about. The 1 - 1 - 5 ft A tradition/ modern single fin with Bonus side bites. Made for the point breaks and barrelling waves. This board is super fun for speed runs down the line and carving alike. It works well in barrelling waves & on down the line point breaks. A great thing to have in your quiver! The 1 LD model comes clear with logos if you would like the spray pictured or one similar get in contact with us to sort. 
BOARD SIZES -
 5'7" 19
5/8" 2 1/2"
5'9" 20" 2 5/8"
5'11" 20 3/8" 2 5/8"
6'1" 21" 2 3/4"
Products in stock ship same day or next, if a product is out of stock we will be in touch to discuss options or refund.
Custom surfboards or models not in stock, are made in the timeline given on the manufacturers page or as stated on each model, if you have a date you need to meet for a surf trip or similar reason please contact us so we can assure you, that your date can be met.
Surfboards in stock to ship same day or next day. Time guidelines as follows for surfboards & accessories -
Sydney 2 - 4 days
Melbourne 2 - 5 days
Adelaide 3 - 6 days
Perth 4 - 7 days
Brisbane 2 - 3 days
Darwin 5 - 10 days
Regional QLD 5 - 10 days
Regional NSW 3 - 7 days
Regional Vic 3 - 7 days
Regional SA 3 - 7 days
Regional WA 7 - 14 days
These are all a guideline only so if looking for your order in a specific time, please contact us as sometimes it can happen quicker with express post options etc to be organised manually with the team at Tradewind Surf.
This product doesn't have any reviews yet, be the first one to post.