Lost Driver
Buy Now. Pay Later.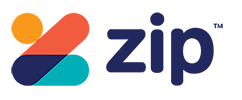 »
FREE FAMOUS PAD, LEASH & WAX with every Lost Surfboard order. Use coupon code LOSTNFAMOUS at checkout to add free items to cart.
Manafacturing Time:
3-4 Weeks
for customs.
but we always have selected sizes in stock.
Contact Us
if you can't wait
The Lost Driver is a move back towards performance surfing. In recent times board design has moved towards shorter , wider high volume surfboards. This has been a great thing for most everyday surfers. What's next Lost believes is a shift towards the full circle. A user friendly , high performance surfboard, one that compliments the shorter fatter board you have been riding & doesn't feel like you have jumped on an ironing board with fins. The Lost Driver works in 2 foot rubbish to 6 foot freight trains. Developed with one of the current pros, the design was old school but the finished product was new. Defined by a long, straight rocker through the middle of the board that eventually lifts to a healthy nose rocker (so the board redirects when put on a rail) and a low, but curvy tail rocker that's moved way back under the rear foot (for quick turns in tight sections). The same goes for the outline, It's long and straight through the middle (netting a wider than average nose and rear hip area, allowing it to be ridden close to traditional shortboard widths with a lot of curve from just in front of the fins, through the tail. The wide point is pushed further back, creating a turning fulcrum between the feet. These elements, combined with a flattish deck line, full rails and a thickness flow that holds volume into the tips, nets a board that glides through flats, holds long arcing carves and still snaps in the pocket. Different to any other Lost board in the range, pros & punters alike are catching on with the Driver a success. This could be the missing link between Modern Day Hybrids & the regular high performance board, making the transition silky smooth!
Board Sizes - 5'8 x 18.50 x 2.18 (24.3cl) 5'10 x 18.75 x 2.25 (26.3cl) 5'11' x 18.88 x 2.32 (27.6cl) 6'0 x 19 x 2.38 (28.9cl) 6'1 x 19.25 x 2.50 (31.1cl) 6'2 x 19.38 x 2.56 (32.5cl) 6'3 x 19.50 x 2.56 (33.3cl) 6'4' x 19.75 x 2.63 (35.0cl) 6'6 x 20.00 x 2.75 (38.1cl)
Products in stock ship same day or next, if a product is out of stock we will be in touch to discuss options or refund.
Custom surfboards or models not in stock, are made in the timeline given on the manufacturers page or as stated on each model, if you have a date you need to meet for a surf trip or similar reason please contact us so we can assure you, that your date can be met.
Surfboards in stock to ship same day or next day. Time guidelines as follows for surfboards & accessories -
Sydney 2 - 4 days
Melbourne 2 - 5 days
Adelaide 3 - 6 days
Perth 4 - 7 days
Brisbane 2 - 3 days
Darwin 5 - 10 days
Regional QLD 5 - 10 days
Regional NSW 3 - 7 days
Regional Vic 3 - 7 days
Regional SA 3 - 7 days
Regional WA 7 - 14 days
These are all a guideline only so if looking for your order in a specific time, please contact us as sometimes it can happen quicker with express post options etc to be organised manually with the team at Tradewind Surf.
This product doesn't have any reviews yet, be the first one to post.