Stuart Jolly Roger
Manafacturing Time:
2 Weeks
for customs.
but we always have selected sizes in stock.
Contact Us
if you can't wait
Buy Now. Pay Later.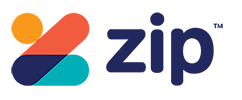 »
FREE Famous Figueroa Tailpad with all Stuart Surfboard Orders. Use Coupon STUPAD at checkout.
The Stuart Jolly Roger is the result of a collection of the best pieces of other Stuart models. The 15 inches or more taken from the FX - Rocket is great for the paddling side of things & getting the most waves possible, the tail of the Bender Mini Gun, allows for tight turns & holding in when the surf picks up a little.
A single double concave & a mid rail makes it great for performing but still the volume there to carry you through on the below average days. A small wave board with more versatility than some might give it credit for at a glance. 
Stuart Jolly Roger Sizes - 
5'6    19 3/4    2 3/8  27.5lL 
5'8    20        2 1/2    29.5L
5'9    20 1/4   2 1/2       30.5L
5'10  20 1/2    2 1/2         32.5L
5'11  20 1/2    2 1/2            33L 
6'0    20 3/4     2 1/2          33.5L  
6'2   21 1/2     2 5/8          37.5L   
6'4   21 1/2     2 3/4         40.5L 
6'6   22           3                44.5L