Lost Round Nose Fish Quad
Manafacturing Time:
3-4 Weeks
for customs.
but we always have selected sizes in stock.
Contact Us
if you can't wait
Buy Now. Pay Later.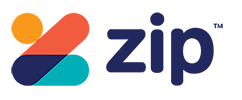 »
FREE FAMOUS PAD, LEASH & WAX with every Lost Surfboard order. Use coupon code LOSTNFAMOUS at checkout to add free items to cart.
The Lost Round Nose Fish Quad, is one of the oldest most popular Lost models of all time. Now done with a Quad you can surf this board 2 - 6 inches shorter than your regular shortboard, this model was very popular a few years back but is still a popular choice for custom orders
This board featured in Redux 5'5 x 19'1/4 Ridden by Mason Ho , Aaron Cormican & Cory Lopez if you want to see this thing surfed on film. This spray does not come with this board, if you would like to organise this spray please let us know after ordering, as like all other Lost surfboards, color is not included & the board comes clear with logos for the price. 
BOARD SIZES-
5'2 x 18.5 x 2
5'3 x 18.75 x 2.03
5'4 x 19 x 2.07
5'5 x 19.25 x 2.13
5'6 x 19.5 x 2.18
5'7 x 19.75 x 2.25
5'8 x 20 x 2.32
5'9 x 20.13 x 2.32
5'10 x 20.25 x 2.38
5'11 x 20.50 x 2.44
6'0 x 20.75 x 2.50
6'1 x 21 x 2.6
6'2 x 21.25 x 2.63
6'3 x 21.5 x 2.63
6'4 x 21.75 x 2.75
6'5 x 21.88 x 2.75
6'6 x 22 x 2.88
6'8 x 22.25 x 3