Lost Sub Blaster
Manafacturing Time:
3-4 Weeks
for customs.
but we always have selected sizes in stock.
Contact Us
if you can't wait
Buy Now. Pay Later.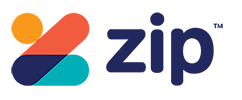 »
FREE FAMOUS PAD, LEASH & WAX with every Lost Surfboard order. Use coupon code LOSTNFAMOUS at checkout to add free items to cart.
The Lost Sub Blaster is as the name may suggest is a Blast from the Past for Biolis & a follow on from the Flash Back of 2010. It's a mixture of the Flashback & the Sub Scorchers super popular outline. This board has volume but doesn't ride to much like a boat. Get it set up with some bright colours from yesteryear, take yourself back to the 80's & enjoy the fun the Sub Blaster can bring!
Sub Blaster Sizes -
5'6 x 19.50 x 2.25
5'7 x 19.63 x 2.32
5'8 x 19.75 x 2.32
5'9 x 19.88 x 2.38
5'10 x 20.00x 2.50
5'11 x 20.25 x 2.53
6'0 x 20.50 x 2.56
6'1 x 20.75 x 2.56
6'2 x 21.00 x 2.63
6'3 x 21.25 x 2.75
6'4 x 21.50 x 2.75