Simon Anderson Spudnick
Buy Now. Pay Later.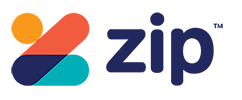 »
Manafacturing Time:
3-4 Weeks
for customs.
but we always have selected sizes in stock.
Contact Us
if you can't wait
The Simon Spudnick is a fish option in the Simon Anderson range. This little banger can be ridden as a quad or a thruster it has a deep single concave, with a vee at the swallow. The rails are an 80's inspired gig & make for a smooth rail transition through turns. This board is great for mushy waves & cruising through flat sections, but due to its friendly outlines & curves it can be jammed in the pocket too. If you are not scared you can surf this board when it picks up a little too for a different effect. A similar surfboard to the Simon 5 Spark even though there are a few differences like the flat deck & the lower rails get ready to have some fun on the Spudnick its a board with great feedback & its ready to be surfed. You can surf this model as a quad or a thruster, if you are going to head out on this one when the swell is up a little a thruster set up is advised to help hold you in, quad setup up for flow. Average surfers or pros alike can enjoy the Spudnick.
Products in stock ship same day or next, if a product is out of stock we will be in touch to discuss options or refund.
Custom surfboards or models not in stock, are made in the timeline given on the manufacturers page or as stated on each model, if you have a date you need to meet for a surf trip or similar reason please contact us so we can assure you, that your date can be met.
Surfboards in stock to ship same day or next day. Time guidelines as follows for surfboards & accessories -
Sydney 2 - 4 days
Melbourne 2 - 5 days
Adelaide 3 - 6 days
Perth 4 - 7 days
Brisbane 2 - 3 days
Darwin 5 - 10 days
Regional QLD 5 - 10 days
Regional NSW 3 - 7 days
Regional Vic 3 - 7 days
Regional SA 3 - 7 days
Regional WA 7 - 14 days
These are all a guideline only so if looking for your order in a specific time, please contact us as sometimes it can happen quicker with express post options etc to be organised manually with the team at Tradewind Surf.
This product doesn't have any reviews yet, be the first one to post.