Stuart Retro Fish
Buy Now. Pay Later.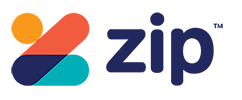 »
FREE Famous Figueroa Tailpad with all Stuart Surfboard Orders. Use Coupon STUPAD at checkout.
Manafacturing Time:
2 Weeks
for customs.
but we always have selected sizes in stock.
Contact Us
if you can't wait
The Stuart Retro fish is basically what the title suggests. A Retro - fish, made with small waves in mind, this board is great for anyone who is trying to stay keen while the waves are not so great, a wide plane surface, a big swallow tail & a relatively flat bottom this board is a simple design, which is guaranteed to excite any surfer weathering the small waves blues.
The waves year round in oz for most places are fickle, this board is the answer for beachbreaks in sydney & perth to mushy waves as far north as the Sunny Coast & central Queensland. Ride this board 2 - 6 inches shorter than your regular shortboard depending on how adventurous you are. Enjoy cruising through flat sections & not being as rattled when the swell drops. The limited board sizes are only a guide, feel free to check out other sizing options for a custom make of this model. The Retro Fish comes clear with logos, if you would like to get the spray pictured or something else, please let us know so we can sort for you. 
BOARD SIZES-
5'10 x 20 x 2 1/2
6'0 x 20 1/2 x 2 1/2
Products in stock ship same day or next, if a product is out of stock we will be in touch to discuss options or refund.
Custom surfboards or models not in stock, are made in the timeline given on the manufacturers page or as stated on each model, if you have a date you need to meet for a surf trip or similar reason please contact us so we can assure you, that your date can be met.
Surfboards in stock to ship same day or next day. Time guidelines as follows for surfboards & accessories -
Sydney 2 - 4 days
Melbourne 2 - 5 days
Adelaide 3 - 6 days
Perth 4 - 7 days
Brisbane 2 - 3 days
Darwin 5 - 10 days
Regional QLD 5 - 10 days
Regional NSW 3 - 7 days
Regional Vic 3 - 7 days
Regional SA 3 - 7 days
Regional WA 7 - 14 days
These are all a guideline only so if looking for your order in a specific time, please contact us as sometimes it can happen quicker with express post options etc to be organised manually with the team at Tradewind Surf.
This product doesn't have any reviews yet, be the first one to post.