Chilli Surfboards Cherry Peppa
Buy Now. Pay Later.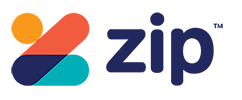 »
Manafacturing Time:
3-4 Weeks
for customs.
but we always have selected sizes in stock.
Contact Us
if you can't wait
The latest Peppa in the Chilli range, The Cherry Peppa is your perfect partner for all that Summer slop this year. A single to big double concave for speed with a vee at the tail, Coupled with this one being really fast also because of the really low rocker! Perfect for when you want to get wet & have something that will make the onshore rubbish manageable. The Cherry Peppa is also equipped with a 5 fin setup standard so you can mix it up & put a quad setup in on your local point break. Surf this board 5-6 inches shorter than your regular board or 2-3 inches shorter than your Rare Bird. A great example of foam is your friend with this surfboard, plenty of volume & surface area, makes for a board that is forgiving & a whole lot of fun. Cherry Peppa Sizes - 5'2 x 20 x 2 3/16 = 25.61L 5'4 x 20 1/4 x 2 1/4 = 27.49L 5'6 x 20 1/2 x 2 5/16 = 29.46L 5'8 x 20 3/4 x 2 3/8 = 31.54L 5'10 x 21 x 2 7/16 = 33.84L 6'0 x 21 1/4 x 2 1/2 = 36.11L 6'2 x 21 1/2 x 2 5/8 = 39.29L 6'4 x 22 x 2 3/4 = 42.87L
Products in stock ship same day or next, if a product is out of stock we will be in touch to discuss options or refund.
Custom surfboards or models not in stock, are made in the timeline given on the manufacturers page or as stated on each model, if you have a date you need to meet for a surf trip or similar reason please contact us so we can assure you, that your date can be met.
Surfboards in stock to ship same day or next day. Time guidelines as follows for surfboards & accessories -
Sydney 2 - 4 days
Melbourne 2 - 5 days
Adelaide 3 - 6 days
Perth 4 - 7 days
Brisbane 2 - 3 days
Darwin 5 - 10 days
Regional QLD 5 - 10 days
Regional NSW 3 - 7 days
Regional Vic 3 - 7 days
Regional SA 3 - 7 days
Regional WA 7 - 14 days
These are all a guideline only so if looking for your order in a specific time, please contact us as sometimes it can happen quicker with express post options etc to be organised manually with the team at Tradewind Surf.
This product doesn't have any reviews yet, be the first one to post.