Chilli Surfboards White Rabbit
Buy Now. Pay Later.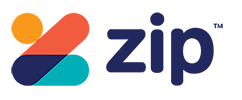 »
Manafacturing Time:
3-4 Weeks
for customs.
but we always have selected sizes in stock.
Contact Us
if you can't wait
Introducing the range from Chilli Surfboards! Ridden by some of the world's best surfers, Chilli surfboards have become a world class name & there latest is made available to you hear, now! The Chilli White Rabbit is Part of the new Chilli Wonderland series. The new concept is the idea of bringing two models together to become one. The White Rabbit is the older brother of the Chilli Mad Hatter, The White Rabbit is super smooth from the nose to the tail, meaning you can surf the rail with ease. The added volume will give you some forgiveness but keeping the grunt of your all rounder. Get on the Chilli White Rabbit for your next stick, ride the same size as you would a regular performance board! BOARD SIZES - 5'9 x 18 1/2 x 2 3/16 = 23.97L 5'10 x 18 5/8 x 2 3/16 = 24.52L 5'11 x 18 5/8 x 2 1/4 = 25.55L 6'0 x 18 3/4 x 2 5/16 = 26.78L 6'1 x 18 7/8 x 2 3/8 = 28.11L 6'2 x 19 1/8 x 2 1/2 = 30.36L 6'3 x 19 1/4 x 2 1/2 = 31.01L 6'4 x 19 3/8 x 2 5/8 = 33.26L
Products in stock ship same day or next, if a product is out of stock we will be in touch to discuss options or refund.
Custom surfboards or models not in stock, are made in the timeline given on the manufacturers page or as stated on each model, if you have a date you need to meet for a surf trip or similar reason please contact us so we can assure you, that your date can be met.
Surfboards in stock to ship same day or next day. Time guidelines as follows for surfboards & accessories -
Sydney 2 - 4 days
Melbourne 2 - 5 days
Adelaide 3 - 6 days
Perth 4 - 7 days
Brisbane 2 - 3 days
Darwin 5 - 10 days
Regional QLD 5 - 10 days
Regional NSW 3 - 7 days
Regional Vic 3 - 7 days
Regional SA 3 - 7 days
Regional WA 7 - 14 days
These are all a guideline only so if looking for your order in a specific time, please contact us as sometimes it can happen quicker with express post options etc to be organised manually with the team at Tradewind Surf.
This product doesn't have any reviews yet, be the first one to post.