Haydenshapes shred sled FF
Buy Now. Pay Later.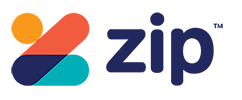 »
Manafacturing Time:
3-5 Weeks
for customs.
but we always have selected sizes in stock.
Contact Us
if you can't wait
The Hayden Shapes Shred Sled at first glance looks like an all out fish. But the design has been tinkered with for it to become an all round performance surf board. Its friendly outlines give it that nice flow feeling when surfing the Shred Sled. Though it looks like a small wave board, you can surf this model up to waves around 6 foot. This board has a unique outline & a wide round tail behind the wing, for performance & shape to fit into all types of pockets. The board has heaps of volume but has been shaped to fit in the contours of the wave, giving it that nice feeling of flow. The Shred Sled has mostly a very flat rocker through out the board but a kick in the nose & at the tail, gives you a little more room to move on the take off & that little bit of release needed at the back to throw it around when you need to, the bottom contour consists of a deep single concave, blending into a double vee out of the tail. For best results ride the Hayden Shapes Shred Sled 4 - 5 inches shorter than your regular shortboard!
BOARD SIZES-
5'6 x 18 3/4 x 2 1/8 22.9 ltr 70kg
5'8 x 19 x 2 1/4 25.15 ltr 75kg
5'10 x 19 1/4 x 2 3/8 27.68 ltr 85kg
6'0 x 19 1/2 x 2 1/2 30.36 ltr 90kg
6'2 x 19 3/4 x 2 1/2 31.89 ltr 90kg
6'4 x 20 1/4 x 2 5/8 34.88 ltr 90kg
6'6 x 20 1/2 x 2 3/4 37.88 ltr 90kg
Products in stock ship same day or next, if a product is out of stock we will be in touch to discuss options or refund.
Custom surfboards or models not in stock, are made in the timeline given on the manufacturers page or as stated on each model, if you have a date you need to meet for a surf trip or similar reason please contact us so we can assure you, that your date can be met.
Surfboards in stock to ship same day or next day. Time guidelines as follows for surfboards & accessories -
Sydney 2 - 4 days
Melbourne 2 - 5 days
Adelaide 3 - 6 days
Perth 4 - 7 days
Brisbane 2 - 3 days
Darwin 5 - 10 days
Regional QLD 5 - 10 days
Regional NSW 3 - 7 days
Regional Vic 3 - 7 days
Regional SA 3 - 7 days
Regional WA 7 - 14 days
These are all a guideline only so if looking for your order in a specific time, please contact us as sometimes it can happen quicker with express post options etc to be organised manually with the team at Tradewind Surf.
This product doesn't have any reviews yet, be the first one to post.