HaydenShapes - Shred Sled Grom
Manafacturing Time:
3-5 Weeks
for customs.
but we always have selected sizes in stock.
Contact Us
if you can't wait
Buy Now. Pay Later.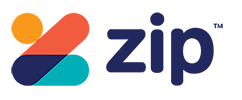 »
The Hayden Shred Sled grom model is a mini fish made with the grom surfer in mind. It's a Shred Sled scaled down to suit young surfers looking to push the boundaries & have a ton of fun. The same as the normal sized Shred Sled it is super flowy & easy to ride in any conditions up to around 4 foot. A flat rocker makes this board fly down the line & the mellow curves & wing make it a pleasure to ride, groms are the future so it is important we cater to them with surfboard models especially for them!
BOARD SIZES-
5'0 x 18 x 2 18.68cl
5'2 x 18 1/4 x 2 1/16 20.14cl
5'4 x18 1/2 x 2 1/4 21.13cl