JR Surfboards One Love Single Fin
Manafacturing Time:
3-4 Weeks
for customs.
but we always have selected sizes in stock.
Contact Us
if you can't wait
Buy Now. Pay Later.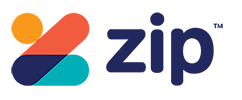 »
The JR One Love Single Fin is a modern twist on an old design. First thing is the 8 inch centre fin box with two side boxes for regular fins, to provide versatility for the rider, who can now ride either single, twin or thruster.
This board has taken on many of another JR model the Boxsta, starting with the Swallow tail & the outline giving it that modern feel of performance. A flat deck to go with it the One Love is a great collaboration of yesterday & today. The One Love comes plain with logos if you would like this spray or another please get in contact. 
JR One Love Single Fin Sizes - 
5'5 187/8 2 1/4 25.20 
5'7 19 1/8 2 5/16 27.20 
5'9 19 3/8 2 3/8 29.30 
5'11 19 5/8 2 1/2 32.00 
6'1 19 7/8 2 5/8 35.20 
6'3 20 1/4 2 3/4 38.20