Lost The Blunt
Manafacturing Time:
3-4 Weeks
for customs.
but we always have selected sizes in stock.
Contact Us
if you can't wait
Buy Now. Pay Later.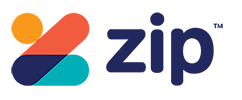 »
FREE FAMOUS PAD, LEASH & WAX with every Lost Surfboard order. Use coupon code LOSTNFAMOUS at checkout to add free items to cart.
The Lost Blunt is a great board to paddle nice & easy, gets into waves smoothly but will surf like a shortboard, getting into steep parts of the wave & turning like a pro model with all the trimming of a special hybrid.
Built around a modern thickness flow, rails & bottom curves, but an extra wide tail will help you to stay on top of the water, the round tail keeps the flow happening between turns , the rocker is low for getting over fat sections & gliding back into the business part of the wave.
Great fun in waist to head high for the intermediate to advanced surfer, highly reccomended & still a popular custom order. Ride the Lost Blunt Short & wide for the full effect. If you would like the spray pictured, please get in touch to organise as the Blunt comes clear with logos as standard. 
Board Sizes-
5'4 x 19.25 x 2.1
5'6 x 19.25 x 2.13
5'8 x 19.75 x 2.25
5'10 x 20 x 2.32
5'11 x 20.13 x 2.38
6'0 x 20.25 x 2.5
6'1 x 20.38 x 2.63
6'2 x 20.5 x 2.63
6'3 x 20.75 x 2.63
6'4 x 21 x 2.75
6'5 x 21.25 x 2.75
6'6 x 21.5 x 2.88
6'8 x 21.75 x 2.88
 [video:http://www.youtube.com/watch?v=f8_B9d7BToM&feature=player_embedded#]