Lost Puddle Fish Carbon Wrap
Manafacturing Time:
2-5 Weeks
for customs.
but we always have selected sizes in stock.
Contact Us
if you can't wait
Buy Now. Pay Later.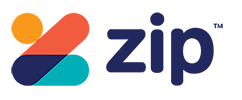 »
FREE FAMOUS PAD LEASH & WAX with every Lost Surfboard order. Use coupon code LOSTNFAMOUS at checkout to add free items to cart.
The Puddle Fish has been off to a popular start here in oz & around the world. The close cousin of the earlier hit model the Puddle Jumper, you can now get in Carbon Wrap, all the same features, such as the swallow tail & afterburner channels are on this one too. 
This board is designed to go very fast in very average waves, which means you are going to sure more, especially when you have it in the carbon wrap technology! 
Lost Puddle Fish Carbon Wrap Sizes -  
5'1" 19.50" 2.25" 25.00
5'2" 19.75" 2.28" 26.25 
5'3" 20.00" 2.32" 27.50 
5'4" 20.25" 2.32" 28.50 
5'5" 20.50" 2.38" 30.00 
5'6" 20.75" 2.40" 31.00 
5'7" 21.00" 2.44" 32.50 
5'8"21.25"2.53"34.50 
5'9" 21.50" 2.56" 36.00 
5'10" 21.75" 2.63" 38.00 
5'11" 22.00" 2.70" 40.00 
6'0" 22.25" 2.75" 41.75 
6'1" 22.50" 2.75" 43.00 
6'2"22.50" 2.80"44.25 
6'3" 22.63" 2.82" 45.50 
6'4" 22.75" 2.82" 46.50