Lost Short Round
Manafacturing Time:
3-4 Weeks
for customs.
but we always have selected sizes in stock.
Contact Us
if you can't wait
Buy Now. Pay Later.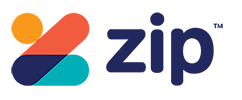 »
FREE FAMOUS PAD LEASH & WAX with every Lost Surfboard order. Use coupon code LOSTNFAMOUS at checkout to add free items to cart.
The Lost Short Round is another little weapon! Lost have described this board as bridging the gap between their easy to ride hybrid Rocket take offs & the high performance short board. This board is going to be a household name very shortly as word has travelled fast already in the states. 
A typical low entry rocker, with a wider nose & deep concave through out makes this little thing a speedster. The performance comes from the elevated tail rocker, built for release & a double concave through the fin & tail area. There is nothing overly fancy in this boards make up, but the less is more theory has worked a treat in this instance! Easy to work out & heaps of fun to surf, the Short Round is one for the quiver on the small fun days. 
Lost Short Round Sizes - 
5'3″      18.50″     2.18″    24.00
5'4″      18.63″     2.18″    24.65
5'5″      18.75″     2.25″    25.95
5'6″      19.00″     2.25″    26.75
5'7″      19.25″     2.32″    28.20
5'8″      19.50″     2.32″    29.10
5'9″      19.75″     2.38″    30.70
5'10″    20.00″     2.44″    32.35 
5'11″    20.25″     2.50″    34.00
6'0″      20.50″     2.56″    35.60
6'1″      20.63″     2.63″    37.25
6'2″      20.75″     2.66″    38.45
6'3″      20.88″     2.75″    40.20
6'4″      21.00″     2.82″    42.10