Lost v2 Stub
Manafacturing Time:
3-4 Weeks
for customs.
but we always have selected sizes in stock.
Contact Us
if you can't wait
Buy Now. Pay Later.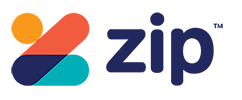 »
FREE FAMOUS PAD, LEASH & WAX with every Lost Surfboard order. Use coupon code LOSTNFAMOUS at checkout to add free items to cart.
The Lost V2 Stub is a little nugget of a craft! Its a wider , thicker, flatter, fuller, floatier, faster, more fun chunkier, stubbier version of the Lost V2 Rocket, the nose is wide, with plenty of volume , the rocker is lower & the volume is distributed evenly & generously across the whole surface of the board .
Ride the Lost V2 Stub 2 - 3 inches shorter & 1/2 an inch wider than the regular V2 Rocket, to create that rocket vibe in even smaller, mushier waves. The V2 has the 5 fin option so you can change between Thruster & Quad, this thing is a heap of fun with plenty of volume & ready to get on & rip a couple to the beach. The V2 Stub comes clear with logos, if you would like the spray pictured or something else please get in touch so we can organise for you. 
Board Sizes-
5'2 x 18.5 x 2.13 = 23.20L
5'3 x 18.75 x 2.18 = 24.50L
5'4 x 19 x 2.18 = 25.30L
5'5 x 19.25 x 2.25 = 26.90L
5'6 x 19.5 x 2.25 = 27.70L
5'7 x 19.75 x 2.25 = 28.610L
5'8 x 20 x 2.32 = 30.30L
5'9 x 20.25 x 2.32 = 31.20L
5'10 x 20.5 x 2.44 = 33.70L
5'11 x 20.75 x 2.5 = 35.50L
6'0 x 21 x 2.5 = 37.30L
6'1 x 21.25 x 2.56 = 38.40L
6'2 x 21.5 x 2.63 = 40.40L
6'4 x 21.5 x 2.75 = 42.10L