Stuart HPX-2
Buy Now. Pay Later.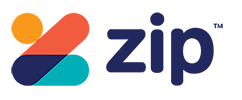 »
Manafacturing Time:
2 Weeks
for customs.
but we always have selected sizes in stock.
Contact Us
if you can't wait
The Stuart Hpx-2 is a performance board with slightly more volume so you can use it as an everyday board in more junky surf. The Hpx-2 has the same rail/deck as the Hpx-1 but the outline has been changed to a slightly wider tail area, with a soft wing & wider nose & a little wider through the middle to give that bit more bouyancy. This board can be ridden at 1 or two inches shorter than the standard Hpx-1 performance board. By blending the high performance rockers and concaves with a wider plan, you are able to surf small to medium waves super aggressively keeping the board super fast and responsive, while actually adding to the boards paddling and flotation characteristics.As this design can be used in most conditions it makes for a great all rounder for the bigger guys.
BOARD SIZES
5'10 x 18 3/4 x 2 1/4
5'11 x 18 3/4 x 2 3/8
6'0 x 18 3/4 x 2 3/8
6'1 x 19 x 2 1/2
6'2 x 19 x 2 1/2
6'3 x 19 x 2 1/2
6'4 x 19 x 2 1/2
6'5 x 19 x 2 1/2
Products in stock ship same day or next, if a product is out of stock we will be in touch to discuss options or refund.
Custom surfboards or models not in stock, are made in the timeline given on the manufacturers page or as stated on each model, if you have a date you need to meet for a surf trip or similar reason please contact us so we can assure you, that your date can be met.
Surfboards in stock to ship same day or next day. Time guidelines as follows for surfboards & accessories -
Sydney 2 - 4 days
Melbourne 2 - 5 days
Adelaide 3 - 6 days
Perth 4 - 7 days
Brisbane 2 - 3 days
Darwin 5 - 10 days
Regional QLD 5 - 10 days
Regional NSW 3 - 7 days
Regional Vic 3 - 7 days
Regional SA 3 - 7 days
Regional WA 7 - 14 days
These are all a guideline only so if looking for your order in a specific time, please contact us as sometimes it can happen quicker with express post options etc to be organised manually with the team at Tradewind Surf.
This product doesn't have any reviews yet, be the first one to post.