Lost The Round Up
Manafacturing Time:
3-4 Weeks
for customs.
but we always have selected sizes in stock.
Contact Us
if you can't wait
Buy Now. Pay Later.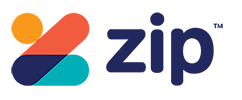 »
FREE FAMOUS PAD LEASH & WAX with every Lost Surfboard order. Use coupon code LOSTNFAMOUS at checkout to add free items to cart.
The Lost round up is a result of the Lost Rock Up becoming so popular, so they have decided to make a little family. The word around the world was that the Rock Up was really affective in very solid waves, but overkill for the hollow perfect days. Enter the round up, a little more width & friendly curves to the tail area, rounding the pin tail, this alone gave surfers a far more playful board that still holds its own when the conditions get more solid.
The outline is still basically the same as the Rock Up , with fuller rails for ease of use, this in turn increases the volume, meaning that surfers will feel comfortable on the Round Up as it will feel closer to what they are riding in the usual junky surf. The Round Up is the Rock Up's friendly cousin, which you can shred on, but still enjoy the juice when it's on! The Lost Round Up comes clear with logos if you want the spray pictured or something else please let us know. 
| | | | |
| --- | --- | --- | --- |
| LENGTH   | WIDTH   | THICKNESS   | CL'S |
| 5'6″ | 18.38″ | 2.25″ | 24.65 |
| 5'8″ | 18.75″ | 2.25″ | 26.70 |
| 5'10″ | 19.00″ | 2.38″ | 28.65 |
| 6'0″ | 19.25″ | 2.44″ | 30.60 |
| 6'2″ | 19.50″ | 2.50″ | 32.70 |
| 6'4″ | 20.00″ | 2.63″ | 36.00 |
| 6'6″ | 20.50″ | 2.69″ | 38.80 |
| 6'8″ | 20.50″ | 2.75″ | 40.65 |
| 6'10″ | 20.50″ | 2.75″ | 41.85 |
| 7'0″ | 21.00″ | 2.88″ | 45.70 |