Simon Anderson Big S
Manafacturing Time:
3-4 Weeks
for customs.
but we always have selected sizes in stock.
Contact Us
if you can't wait
Buy Now. Pay Later.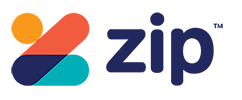 »
The Simon Big S is a board for the big guys that still want to shred & dont want to leave the ripping to the sub 60kg groms. This model is similar to other boards in the range the XFC & Fusion. This is a big guys board that you can still squeeze into the critical parts of the wave & get a heap of speed on when you are wanting it. A low soft rail to a single/double concave & a round square make this board modern & conventional but still a whole lot of fun, anyone can surf the Big S from the intermediate to the older guy, who doesn't move quite like he used to.
BIG S Sizes -
6'8 19 1/2 2 5/8
6'8 19 3/4 2 11/16
6'8 20 2 3/4
6'10 19 3/4 2 11/16
6'10 20 2 3/4
7'0 20 2 11/16
7'0 20 1/4 2 3/4
7'2 20 1/4 2 3/4
7'2 20 1/2 2 3/4
7'4 20 3/4 2 3/4
7'4 21 2 7/8