Simon Anderson DSC
Buy Now. Pay Later.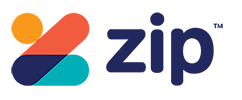 »
Manafacturing Time:
3-4 Weeks
for customs.
but we always have selected sizes in stock.
Contact Us
if you can't wait
The Simon DSC is a great board for when the waves come up. This board is great to set up down the line as it will hold you in with no sliding or drifting but it still has the performance & ability to be turned up the face once you have the takeoff sorted. Ride this board 1 - 3 inches longer than your regular surfboard but keep all the dims the same. This is a board that the late great Andy Irons used in the Quik pro France in 2004 & Simon had it come alive for him in 5 foot surf at beacons beach near Bells in 2003 when the comp was on! A rad board all round & ready to be put through its paces. Tried & tested by the worlds best & everyone else in between, if you like some grunt, this board is perfect for your endeavours.
Products in stock ship same day or next, if a product is out of stock we will be in touch to discuss options or refund.
Custom surfboards or models not in stock, are made in the timeline given on the manufacturers page or as stated on each model, if you have a date you need to meet for a surf trip or similar reason please contact us so we can assure you, that your date can be met.
Surfboards in stock to ship same day or next day. Time guidelines as follows for surfboards & accessories -
Sydney 2 - 4 days
Melbourne 2 - 5 days
Adelaide 3 - 6 days
Perth 4 - 7 days
Brisbane 2 - 3 days
Darwin 5 - 10 days
Regional QLD 5 - 10 days
Regional NSW 3 - 7 days
Regional Vic 3 - 7 days
Regional SA 3 - 7 days
Regional WA 7 - 14 days
These are all a guideline only so if looking for your order in a specific time, please contact us as sometimes it can happen quicker with express post options etc to be organised manually with the team at Tradewind Surf.
This product doesn't have any reviews yet, be the first one to post.