Chilli Surfboards Grom Plus
Manafacturing Time:
3-4 Weeks
for customs.
but we always have selected sizes in stock.
Contact Us
if you can't wait
Buy Now. Pay Later.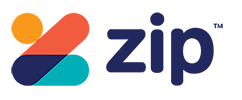 »
The Chilli grom Plus, is the new board shaped, all for groms! A widened out line & squashed nose & tail, its a mixture of the old Project Black models, that have been made for team riders over the years such as, Laura Enever & more recently, super grom, Kobi Clements. Do your self a favour & watch the video below of young Kobi shredding on the Grom Plus. With the width under the front foot & a pulled in squash at the tail, allows for quick acceleration & some paddle power. If you are, or have a grom who is looking to step up to the next level with there surfing but still have a whole lot of fun then the Grom Plus is for you! The chilli Grom Plus comes plain white with logos & does not include the color shown, please get in contact if you would like to organise.
BOARD SIZES -
5'2 x 18 x 2 1/16 = 19.51 L
5'3 x 18 1/16 x 2 1/16 = 19.91 L
5'4 x 18 1/8 x 2 1/8 = 20.86 L
5'5 x 18 1/4 x 2 1/8 = 21.35 L
5'6 x 18 3/8 x 2 3/16 = 22.46 L
5'7 x 18 1/2 x 2 3/16 = 22.94 L