Chilli Surfboards Spawn
Manafacturing Time:
3-4 Weeks
for customs.
but we always have selected sizes in stock.
Contact Us
if you can't wait
Buy Now. Pay Later.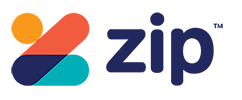 »
The Chilli Spawn surfboard is a milestone in Chillis shaping career. Never before has he ever developed a model with a pro team rider Until Mitch Coleborn came along! Mitch is the all round surfer, from hacks to punts & all variations in between, Mitch is one of the world's best most versatile surfboards & together with Chilli Surfboards they bring you the Spawn Model. Mitch, a man who knows what he wants has been developing this model with Chilli for most of last year. He sits on the bubble of the CT as a result as an injury replacement this year, after winning a Prime event in Saqarema Brazil. Ride the Spawn an inch shorter than your regular shortboard !
Chilli Spawn Sizes - 
5'8 x 18 1/2 x 2 1/8 = 23.08L
5'9 x 18 5/8 x 2 3/16 = 24.22L
5'10 x 18 3/4 x 2 1/4 = 25.43L
5'11 x 18 7/8x 2 5/16 = 26.62L
6'0 x 19 x 2 3/8 = 27.89L
6'1 x 19 1/8 x 2 1/2 = 29.73L
6'2 x 19 1/4 x 2 1/2 = 30.37L
6'3 x 19 3/8 x 2 5/8 = 32.42L