DHD MF Duck Nuts Replica 2015
Manafacturing Time:
3-4 Weeks
for customs.
but we always have selected sizes in stock.
Contact Us
if you can't wait
Buy Now. Pay Later.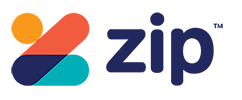 »
The Replica of the Mick Fanning Ducks Nuts is the same board that MF is going to be on the road with in 2015. This is your chance to order a board that a 3 times world champion rides daily. The Ducks Nuts Replica 2015 is a high performance short board, it has a single double concave under the board & has a heap of drive with the right set of fins. Keep in mind that these boards are shaped with ultra lite team blanks so they are lighter, more responsive & damage more easily, you can order this in a normal blank, made for the high performance surfer, a surfboard for the experienced guy looking to push his limits in the water. 
DHD MF Ducks Nuts Replica 2015 Sizes - 
5'10 18 3/4 2 1/4 26.1
5'11 18 3/4 2 1/4 26.52 
6'0 18 3/4 2 1/4 26.93 
6'1 18 3/4 2 1/4 27.39