DHD MF Ducks Nuts DNA
Manafacturing Time:
3-4 Weeks
for customs.
but we always have selected sizes in stock.
Contact Us
if you can't wait
Buy Now. Pay Later.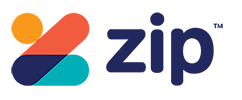 »
This board is Mick Fannings go to model for contests. It is made with his signature rocker & ultra lite glassing, so you can experience the flex & performance that a 3 time world champion does. 
Perfect for the surfer looking to get the edge in competition or keen to push it to the limits of performance. Keep in mind that the Ducks Nuts DNA is built to perform & may wear quicker than other shortboards with regular glassing! 
DHD Mick Fanning Ducks Nuts DNA Sizes - 
 
 
 
 

| | | | |
| --- | --- | --- | --- |
| 5'10           | 18 5/8 |        2 1/4 |           26 |
| 5'11 | 18 3/4 |        2 5/16 |          27.5 |
| 6'0 | 19 |        2 3/8 |          28.5 |
| 6'1 | 19 1/8 |        2 3/8 |          29.5 |
| 6'2 | 19 1/4 |        2 7/16 |          31 |
| 6'3 | 19 3/8 |        2 7/16 |          32 |
| 6'4 | 19 1/2 |         2 1/2 |          33.5 |