DHD Project 15 Next Gen
Manafacturing Time:
3-4 Weeks
for customs.
but we always have selected sizes in stock.
Contact Us
if you can't wait
Buy Now. Pay Later.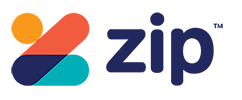 »
Another DHD 2015 Model the Project 15 Next Generation is a performance board for everyone, you can ride this one in a pro model with more refined dimensions, this is a go to board for the DHD team, it picks up speed with ease & is a good board for taking to the air, meaning guys love it for surfing contests, ride it with dimensions that suit your ability level & the Project 15 next Generation will reward you with your own taste of performance surfing. 
DHD Project 15 Next Generation Sizes - 
5'1 17 3/4 2 18.64 
5'2 17 3/4 2 18.97 
5'3 18 2 1/16       20  
5'4 17 7/8 2 1/16 20.18 
5'5 18 1/8 2 1/16 20.18 
5'6 18 2 1/16 21.33 
5'7 18 3/16 2 1/8 22.14 
5'8 18 5/8 2 1/4 24.21 
5'9 18 3/4 2 1/4 24.74 
5'10 18 3/4 2 1/4 25.09 
5'10 19 2 5/16 26.19 
5'11 19 1/4 2 7/16 28.29 
6'0 19 3/8 2 7/16 29.35
6'0 19 1/2 2 1/2 30.26 
6'1 19 5/8 2 9/16 31.68 
6'2 19 1/2 2 9/16 32.43 
6'3 19 3/4 2 5/8 34.01 
6'4 19 3/4 2 5/8 34.52 
6'6 19 7/8 2 5/8 35.67 
6'8 20 2 3/4 38.85