Emery Surfboards The Shadow
Manafacturing Time:
3-4 Weeks
for customs.
but we always have selected sizes in stock.
Contact Us
if you can't wait
Buy Now. Pay Later.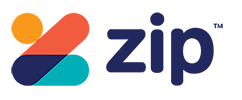 »
The Emery Shadow is an all rounder that will accompany you in any conditions like a shadow. This one has a flatter rocker than your performance shortboard, to get you through those flat, lumpy sections. A deep single concave & a vee throughout the tail, helps with getting the speed you need on the rubbish days.
To make things interesting the Shadow has a Hip Squash Tail, mid rail & a flat deck to step up when waves turn on a little, what we would call a perfect contradiction, the Shadow is a great one board quiver. 
Emery Shadow Sizes - 
5'4     18 1/4"    2 0"      20.5 
 5'6    18 1/2"   2 1/16"   22.3  
5' 8"   18 3/4" 2 3/16" 24.6 
5' 9"  18 7/8" 2 1/4" 25.8
5' 10" 19 0"     2 5/16" 27 
5' 11" 19 1/8"  2 3/8" 28.3 
6' 0" 19 1/4"  2 7/16" 29.7 
6' 1"     19 3/8"  2 1/2" 30.5 
6' 2"      19 1/2"  2 9/16" 32.4 
6' 4"      19 3/4"  2 11/16" 35.4 
6' 6"       20 0"    2 13/16" 38.4