Emery Surfboards Sled Zeppelin
Manafacturing Time:
3-4 Weeks
for customs.
but we always have selected sizes in stock.
Contact Us
if you can't wait
Buy Now. Pay Later.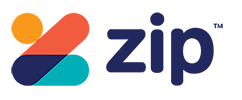 »
A board built for speed, The Sled Zeppelin has a flat rocker & a solid double concave, this helps the Sled hold a line when surfing on rail. Flat deck & plenty of volume with a chop tail helps you stay loose & bust your fins out, which is always a whole lot of fun! The Emery Sled Zeppelin is to be ordered 4-6 inches shorter than yourself. 
Emery Sled Zeppelin Sizes - 
5' 3"    18 5/8" 2 1/16" 22.64 
5' 4"    18 3/4" 2 1/8" 23.98 
5' 5"    18 7/8" 2 3/16" 25.09 
5' 6"     19 0" 2 1/4" 26.1 
5' 7"     19 1/8" 2 5/16" 27.79 
5' 8"     19 1/4" 2 3/8" 29.49 
5' 9"     19 3/8" 2 7/16" 30.45 
5' 10"    19 1/2" 2 1/2" 31.94 
5' 11"    19 5/8" 2 9/16" 35.12 
6' 0"      19 3/4" 2 5/8" 36.23 
6' 1"      19 7/8" 2 11/16" 37.12 
6' 2"      20 0" 2 3/4" 38.13