Emery Surfboards Tiny Terror
Manafacturing Time:
3-4 Weeks
for customs.
but we always have selected sizes in stock.
Contact Us
if you can't wait
Buy Now. Pay Later.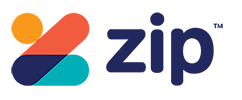 »
The Emery Tiny Terror, is a board for terrorising tiny waves, this board has a flat rocker for speed & a vee out the back, a very stubby outline & a wide round square in the tail is great for cruising through the fat sections & performing out on the face. Wilko road one of these things to the final in Santa Cruz CT, great for anyone looking to keep the froth going in small waves or a great little contest machine.  
Emery Tiny Terror Sizes - 
5' 3"     18 1/2" 2 0" 21.02 
5' 4      18 5/8" 2 1/16" 22.17 
5' 5      18 3/4" 2 1/8" 23.32 
5' 6       18 7/8" 2 3/16" 24.51 
5' 7       19 0" 2 1/4" 25.72 
5' 8       19 1/8" 2 5/16" 26.97 
5' 9       19 1/4" 2 3/8" 28.27 
5' 10     19 3/8" 2 7/16" 29.62 
5' 11     19 1/2" 2 1/2" 31.02 
6' 0       19 5/8" 2 9/16" 32.34 
6' 1       19 3/4" 2 5/8" 33.85 
6' 2        20 0" 2 11/16" 35.5 
6' 3        20 1/8" 2 3/4" 37.02 
6' 4       20 1/4" 2 13/16" 38.66 
6' 5       20 3/8" 2 7/8" 40.21