JR Donny Model
Manafacturing Time:
3-4 Weeks
for customs.
but we always have selected sizes in stock.
Contact Us
if you can't wait
Buy Now. Pay Later.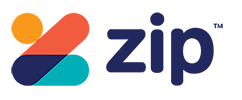 »
The JR Donny Model is the much anticipated shape, developed with top JR rider Dion Atkinson & shaper Jason Rodd. A High Performance model, built with the world tour stops in mind, this was the go to board for Dion at most stops during his rookie year on tour last year. 
This model has single concave throughout & with the tail shape to boot means this model is super fast & responsive & is great in anything from fun beach breaks & point breaks too macking reefs up to 6 foot. A lively rocker which Dion prefers for his smooth rail surfing, this board is perfect for the surfer looking to get the most out of his surfing in decent to really good waves. If you would like the spray pictured please let us know & we can organise, if not, the Donny comes clear with logos also. 
JR Donny Sizes - 
| | | | |
| --- | --- | --- | --- |
| 5'6            | 181/8          |  21/16              | 21.2 |
| 5'7 | 181/4 | 21/8 | 22.4 |
| 5'8 | 183/8 | 23/16 | 23.5 |
| 5'9 | 181/2 | 21/4 | 24.6 |
| 5'10 | 185/8 | 21/4 | 25.3 |
| 5'11 | 183/4 | 25/16 | 26.4 |
| 6'0 | 187/8 | 23/8 | 27.5 |
| 6'1 | 19 | 23/8 | 28.2 |
| 6'2 | 191/4 | 27/16 | 29.6 |
| 6'3 | 193/8 | 21/2 | 31 |
| 6'4 | 191/2 | 29/16 | 32.4 |
| 6'5 | 195/8 | 25/8 | 34 |
| 6'6 | 193/4 | 23/4 | 36.1 |