JR Surfboards Step cousin
Manafacturing Time:
3-4 Weeks
for customs.
but we always have selected sizes in stock.
Contact Us
if you can't wait
Buy Now. Pay Later.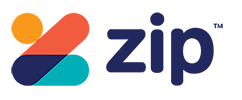 »
The JR Cousin is another popular model out of the JR range, a fusion model of sorts, made from influences of existing popular models the Cousin it & Boxsta shapes. The best attributes of each model has been put into the Step Cousin to make it the most exciting fusion in the whole range, plenty of volume & width through the model for catching lots of waves but pulled in enough on the ends to encourage & reward aggressive surfing in sub par waves at your local or anywhere around the world. The Step Cousin model comes clear with logos if you would like this spray or another one, please let us know & we can discuss additional charges. 
JR Step Cousin Sizes - 
5'5 18 7/8 2 3/16 23.5 
5'6 19 2 1/4 24.7 
5'7 19 1/8 2 1/4 25.3 
5'8 19 1/4 2 5/16 26.6 
5'9 19 3/8 2 5/16 27.2 
5'10 19 1/2 2 3/8 28.6 
5'11 19 5/8 2 7/16 30 
6'0 19 3/4 2 1/2 31.5 
6'1 19 7/8 2 9/16 33 
6'2 20 1/8 2 5/8 35 
6'3 20 1/4 2 3/4 37 
6'4 20 1/2 2 3/4 38.2