Lost 2015 Taj Burrow Beach Buggy
Buy Now. Pay Later.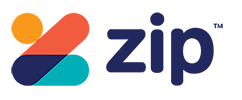 »
FREE FAMOUS PAD, LEASH & WAX with every Lost Surfboard order. Use coupon code LOSTNFAMOUS at checkout to add free items to cart.
Manafacturing Time:
3-4 Weeks
for customs.
but we always have selected sizes in stock.
Contact Us
if you can't wait
The Taj Beach Buggy 2015 model is the more friendly version of the Taj Whiplash, bit more volume, friendlier curves & a slightly lower rocker, this one is more an every surfer board. It will work for guys from average ability right up to the pro's, Taj used this board to win Trestles in 2013 but it has been changed slightly for this year's model. Extended tail rocker, a wider area for landing airs, or if your not that way inclined, good for some extra paddle power, meaning more waves but keeping that performance outline, which a lot of guys still love.
The best thing about this board is it can be surfed by the pro guys & is a board of choice, but is not able to only be ridden by them & whippets, the punters can push their limits on this one too! The Taj Beach buggy comes clear with logos, if you would like this spray pictured or something else, let us know & we can organise for you. 
Taj Burrow 2015 Beach Buggy Sizes -
5'8 x 18.5 x 2.18 24.3 CL
5'9 x 18.63 x 2.21 25.2 CL
5'10 x 18.75 x 2.25 26.3 CL
5'11 x 19 x 2.32 27.8 CL
6'0 x 19.25 x 2.38 29.1 CL
6'1 x 19.38 x 2.38 29.8 CL
6'2 x 19.5 x 2.5 31.9 CL
6'3 x 19.63 x 2.56 33.3 CL
6'4 x 19.75 x 2.63 34.9 CL
6'6 x 20 x 2.75 37.8 CL
Products in stock ship same day or next, if a product is out of stock we will be in touch to discuss options or refund.
Custom surfboards or models not in stock, are made in the timeline given on the manufacturers page or as stated on each model, if you have a date you need to meet for a surf trip or similar reason please contact us so we can assure you, that your date can be met.
Surfboards in stock to ship same day or next day. Time guidelines as follows for surfboards & accessories -
Sydney 2 - 4 days
Melbourne 2 - 5 days
Adelaide 3 - 6 days
Perth 4 - 7 days
Brisbane 2 - 3 days
Darwin 5 - 10 days
Regional QLD 5 - 10 days
Regional NSW 3 - 7 days
Regional Vic 3 - 7 days
Regional SA 3 - 7 days
Regional WA 7 - 14 days
These are all a guideline only so if looking for your order in a specific time, please contact us as sometimes it can happen quicker with express post options etc to be organised manually with the team at Tradewind Surf.
This product doesn't have any reviews yet, be the first one to post.