Lost Driver 2015
Manafacturing Time:
3-4 Weeks
for customs.
but we always have selected sizes in stock.
Contact Us
if you can't wait
Buy Now. Pay Later.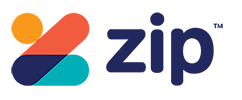 »
FREE FAMOUS PAD LEASH & WAX with every Lost Surfboard order. Use coupon code LOSTNFAMOUS at checkout to add free items to cart.
The Lost Driver in the 2015 model is an old favourite, with most major concepts the same & used again, this is still the go to board on the CT for Lost super star Kolohe Andino. The Rocker is straight through out the board, with a good lift at the nose, so the board handles on rail beautifully. It also has a curvy, low, tail rocker under the rear foot.
This board is for Drive as intended & is great for a surfer that wants to commit to big turns & rail surfing, this board has been also used for World Surf League victories by Julian Wilson & Tyler Wright, so it is the perfect high performance board for surfers pushing the limits. This board comes clear with logos for the price if you would like this spray or another please let us know. 
Lost Driver 2015 Sizes - 
5'8" 18.50" 2.18" 24.30
5'10' 18.75" 2.25" 26.30
5'11" 18.88" 2.32" 27.60
6'0" 19.00" 2.38" 28.90
6'1" 19.25" 2.50" 31.10
6'2" 19.38" 2.56" 32.50
6'3" 19.50" 2.56" 33.30
6'4" 19.75" 2.63" 35.00
6'6" 20.00" 2.75" 38.10