Lost Pocket Rocket Squash Proformance
Manafacturing Time:
2-5 Weeks
for customs.
but we always have selected sizes in stock.
Contact Us
if you can't wait
Buy Now. Pay Later.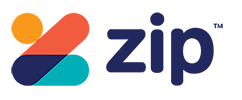 »
FREE FAMOUS PAD LEASH & WAX with every Lost Surfboard order. Use coupon code LOSTNFAMOUS at checkout to add free items to cart.
The Pocket Rocket Pro Formance Squash is an evolution of the original popular Pocket Rocket. Its originally a favourite with Lost team rider & world tour surfer, Kolohe Andino. The squash is the performance model for more mellow surf or if your a heavy footed surfer. Brazilian Yago Dora has also rode this model round the world with great success. Get one in your quiver now. 
Lost Pocket Rocket Pro Formance Squash Sizes - 
5' 2"
17 1/2"
2 1/8"
19.5
 
5' 4"
17 3/4"
2 1/8"
20.8
 
5' 6"
18 0"
2 3/16"
22.3
 
5' 7"
18 3/16"
2 3/16"
23
 
5' 8"
18 3/8"
2 1/4"
24.3
 
5' 9"
18 1/2"
2 1/4"
25
 
5' 10"
18 5/8"
2 5/16"
26.3
 
5' 10"
18 3/4"
2 3/8"
26.9
 
5' 11"
18 7/8"
2 3/8"
27.5
 
5' 11"
19 0"
2 3/8"
28.1
 
6' 0"
19 0"
2 3/8"
28.5
 
6' 0"
19 1/4"
2 3/8"
29
 
6' 1"
19 1/8"
2 3/8"
29.2
 
6' 1"
19 3/8"
2 7/16"
30.5
 
6' 2"
19 1/4"
2 7/16"
30.8
 
6' 2"
19 1/2"
2 1/2"
32
 
6' 3"
19 1/2"
2 1/2"
32.3
 
6' 4"
19 5/8"
2 1/2"
33.3
 
6' 3"
19 3/4"
2 9/16"
33.6
 
6' 4"
20 0"
2 5/8"
34.9
 
6' 5"
19 7/8"
2 9/16"
35
 
6' 5"
20 0"
2 5/8"
35.8
 
6' 6"
20 0"
2 5/8"
36.5
 
6' 6"
20 1/2"
2 3/4"
38.8
 
6' 8"
20 1/4"
2 3/4"
39.5