Lost Quiver Killer
Manafacturing Time:
3-4 Weeks
for customs.
but we always have selected sizes in stock.
Contact Us
if you can't wait
Buy Now. Pay Later.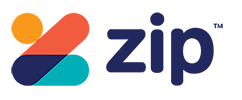 »
FREE FAMOUS PAD LEASH & WAX with every Lost Surfboard order. Use coupon code LOSTNFAMOUS at checkout to add free items to cart.
The Lost Quiver Killer is a tweaked version of the already established & popular Short Round model, whilst great in small surf but having some limitations, Matt Biolis decided to start tweaking with it somewhat. 
By adding a bit of length, a bit more rocker overall, pulling the nose in a bit, giving it a thumb tail but not making it to narrow where the fins are. This board now boasts a simple continual curve through the whole board, there is still enough volume to pick up plenty of speed in 2ft beachies. With the pulled in nose area & more rocker this board is not the full on groveller anymore, but holds in & performs when the surf starts building, the logo has also changed from the little stubby logo, the Quiver Killer is here to get you fired up to surf in an array of conditions on the one board! 
Lost Quiver Killer Sizes
5' 2" 18 1/8" 2 1/8" 21.75 L 
5' 3" 18 1/4" 2 3/16" 23 L 
5' 4" 18 3/8" 2 3/16" 23.5 L 
5' 5" 18 9/16" 2 1/4" 24.75 L
5' 6" 18 3/4" 2 1/4" 25.5 L
5' 7" 19 0" 2 1/4" 26.30 L  
5' 8" 19 1/4" 2 5/16" 28 L  
5' 9" 19 1/2" 2 5/16" 29 L 
5' 10" 19 3/4" 2 3/8" 30.50 L 
5' 11" 20 0" 2 7/16" 31.50 L 
6' 0" 20 1/4" 2 1/2" 33.50 L 
6' 1" 20 3/8" 2 9/16" 35 L 
6' 2" 20 3/4" 2 5/8" 37 L 
6' 3" 21 0" 2 5/8" 38 L 
6' 4" 21 1/4" 2 11/16" 39.51 L 
6' 5" 21 3/8" 2 11/16" 40.90 L 
6' 6" 21 1/2" 2 3/4" 42.50 L 
6' 8" 22 0" 2 13/16" 46.50 L