Lost Short Round Libtech
Manafacturing Time:
2-5 Weeks
for customs.
but we always have selected sizes in stock.
Contact Us
if you can't wait
Buy Now. Pay Later.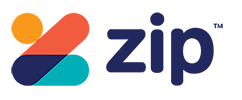 »
FREE FAMOUS PAD LEASH & WAX with every Lost Surfboard order. Use coupon code LOSTNFAMOUS at checkout to add free items to cart.
Lost's Short Round Libtech board is the perfect marriage between a cruisey 'cheater' board and the traditional high performance stick. With a low-entry rocker, wide-ish nose and features traditionally found on a small wave HP shortboards (moderate tail rocker, double concave throughout finds, modern bump squash tail), there's a lot packed into this little surfboard. Bonus – this board was made using environmentally friendly materials and construction. 
Short Round Sizes - 
LENGTH/WIDTH/THICKNESS/CL'S
5'3″ 18.75″ 2.18″ 24.00​
5'4″ 18.88″ 2.18″ 24.65
5'5″ 19.00″ 2.25″ 25.95
5'6″ 19.25″ 2.25″ 26.75
5'7″ 19.50″ 2.32″ 28.20
5'8″ 19.75″ 2.32″ 29.10
5'9″ 20.00″ 2.38″ 30.70
5'10″ 20.25″ 2.44″ 32.35
5'11″ 20.50″ 2.50″ 34.00
6'0″ 20.75″ 2.56″ 35.60
6'1″ 21.00″ 2.63″ 37.25
6'2″ 21.25″ 2.65″ 38.45
6'3″ 21.25″ 2.75″ 40.20
6'4″ 21.50″ 2.81″ 42.10