Lost Sub Driver Proformance
Manafacturing Time:
2-5 Weeks
for customs.
but we always have selected sizes in stock.
Contact Us
if you can't wait
Buy Now. Pay Later.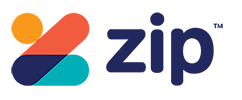 »
FREE FAMOUS PAD LEASH & WAX with every Lost Surfboard order. Use coupon code LOSTNFAMOUS at checkout to add free items to cart.
The Sub Driver Proformance is the old faithful revived! A performance board in between the Sub Scorcher & Driver. This board is what you want when looking to perform at the peak of your ability in the best waves possible & also good in waves down to waist high, maybe even further. Another model frothed on by Kolohe Andino! 
Lost Sub Driver Pro Formance Squash Sizes - 
5' 4"
18 0"
2 1/8"
21.5
 
5' 5"
18 1/4"
2 1/8"
22.5
 
5' 6"
18 5/16"
2 3/16"
23.2
 
5' 7"
18 1/2"
2 3/16"
24
 
5' 6"
18 1/2"
2 1/4"
24.5
 
5' 8"
18 5/8"
2 1/4"
25L
 
5' 10"
18 3/4"
2 1/4"
25.5
 
5' 7"
18 5/8"
2 1/4"
25.5
 
5' 9"
18 3/4"
2 1/4"
25.9
 
5' 8"
18 3/4"
2 5/16"
26.5
 
5' 10"
19 0"
2 5/16"
27
 
5' 9"
19 0"
2 5/16"
27.3
 
5' 11"
19 1/4"
2 5/16"
28.1
 
5' 10"
19 1/4"
2 3/8"
28.5
 
6' 0"
19 3/8"
2 3/8"
29
 
5' 11"
19 1/2"
2 3/8"
29.5
 
6' 1"
19 1/2"
2 3/8"
30.1
 
6' 0"
19 3/8"
2 7/16"
31
 
6' 2"
19 5/8"
2 7/16"
31.5
 
6' 1"
19 7/8"
2 1/2"
32
 
6' 3"
19 3/4"
2 1/2"
32.8
 
6' 4"
20 0"
2 1/2"
33.8
 
6' 2"
20 0"
2 9/16"
33.8
 
6' 3"
20 1/4"
2 9/16"
34.8
 
 
 
 
 
 
6' 4"
20 1/2"
2 5/8"
36.5
 
 
 
 
 
 
6' 5"
20 5/8"
2 11/16"
38.3
 
 
 
 
 
6' 6"
20 3/4"
2 3/4"
39.8
 
6' 8"
21 0"
2 13/16"
42