Lost Taj Burrow Beach Buggy
Manafacturing Time:
3-4 Weeks
for customs.
but we always have selected sizes in stock.
Contact Us
if you can't wait
Buy Now. Pay Later.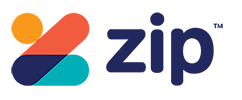 »
FREE FAMOUS PAD, LEASH & WAX with every Lost Surfboard order. Use coupon code LOSTNFAMOUS at checkout to add free items to cart.
The Lost Taj Burrow Beach Buggy, A stepdown of the Taj Whiplash is more the performance board for punters with its slightly friendlier outline & volume. This board is also used by a whole lot of WT & QS guys because it is great for heat surfing in rubbish. This board is also great if you want to take it to the skies in your heats if your a budding contest fiend! The Whiplash is designed to be ridden 1 - 2 inches shorter than the Taj Whiplash or your regular knifey performance board, still geared for the advanced surfer but that little bit more forgiving if you are looking to move into the performance stuff! 
Lost Taj Burrow Beach Buggy Sizes - 
5'8 x 18.5 x 2.18 = 24.30L
5'9 x 18.63 x 2.21 = 25.20L
5'10 x 18.75 x 2.25 = 26.30L
5'11 x 19 x 2.32 = 27.80L
6'0 x 19.25 x 2.38 = 29.10L
6'1 x 19.38 x 2.38 = 29.80L
6'2 x 19.5 x 2.5 = 31.90L
6'3 x 19.63 x 2.56 = 33.30L
6'4 x 19.75 x 2.63 = 34.90L
6'6 x 20 x 2.75 = 37.80L