Lost Taj Burrow Whiplash
Buy Now. Pay Later.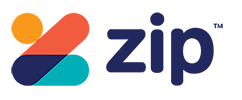 »
FREE FAMOUS PAD, LEASH & WAX with every Lost Surfboard order. Use coupon code LOSTNFAMOUS at checkout to add free items to cart.
Manafacturing Time:
3-4 Weeks
for customs.
but we always have selected sizes in stock.
Contact Us
if you can't wait
The Lost Taj Whiplash, probably explains the board accordingly. If your not ready for this thing it may cause whiplash! Maybe not, but built with world tour veteran & world surfing innovator Taj Burrow. This board serves the needs of the hectic performance surfing that we have come to know & love from Taj Burrow, free surfing & competitively.
With 2 CT wins in the first year of working together with Lost at Snapper & Steamer Lane not to mention countless mental sessions across the world, the boards are speaking for themselves. Using the regular Lost whiplash for a starting point to build from, the Taj Whiplash is a fairly low volume board, with continuous rocker to get TB anywhere on the wave, deep concaves (for lift and the speed to get there ). A relaxed central rocker maintains speed and carry through the flats, while hyper-extended tail kick in the last 16" and a moderately lifted nose keep the board free, loose and responsive. The outline also has an aggressive, continuous curve , cutting out all the unneeded surface area, thus no hip or bump in front of the fins that most of our boards feature. The nose, while not as needle or narrow as in the past, is still pulled in enough to not get in the way of Taj Burrows fast and critical, tight turns. Maybe not for everyone, however, this board is relatively easy to ride and is best for younger and fit surfers who are above average, have no problem generating their own speed, and surf regularly in punchy beach or decent quality point breaks and are looking to push the limit each time in the water. The TB Whiplash comes clear with logos if you would like the spray in the picture or something different, please let us know. 
Taj Burrow Whiplash Sizes -
5'6 x 17.75 x 2.06 = 20.80L
5'8 x 18.13 x 2.13 = 22.50L
5'9 x 18.25 x 2.18 = 23.60L
5'10 x 18.38 x 2.18 = 24.20L
5'11 x 18.5 x 2.25 = 25.60L
6'0 x 18.63 x 2.25 = 26.30L
6'1 x 18.75 x 2.32 = 27.70L
6'2 x 18.88 x 2.38 = 28.90L
6'3 x 19.13 x 2.5 = 31.10L
6'4 x 19.38 x 2.56 = 32.80L
Products in stock ship same day or next, if a product is out of stock we will be in touch to discuss options or refund.
Custom surfboards or models not in stock, are made in the timeline given on the manufacturers page or as stated on each model, if you have a date you need to meet for a surf trip or similar reason please contact us so we can assure you, that your date can be met.
Surfboards in stock to ship same day or next day. Time guidelines as follows for surfboards & accessories -
Sydney 2 - 4 days
Melbourne 2 - 5 days
Adelaide 3 - 6 days
Perth 4 - 7 days
Brisbane 2 - 3 days
Darwin 5 - 10 days
Regional QLD 5 - 10 days
Regional NSW 3 - 7 days
Regional Vic 3 - 7 days
Regional SA 3 - 7 days
Regional WA 7 - 14 days
These are all a guideline only so if looking for your order in a specific time, please contact us as sometimes it can happen quicker with express post options etc to be organised manually with the team at Tradewind Surf.
This product doesn't have any reviews yet, be the first one to post.