PYZEL THE GRUNT
Manafacturing Time:
3-4 Weeks
for customs.
but we always have selected sizes in stock.
Contact Us
if you can't wait
Buy Now. Pay Later.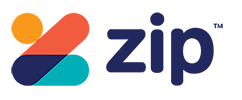 »
Free Famous Timmy Pad & Leash & Wax
Coupon Code - welovejjf 
Used to surfing mushy beach breaks most of the year? The Pyzel Grunt could be your next board. A high performance board built for the shredding to pieces of junky beach breaks & the like. The wider outline & lower nose rocker compliments the board & when you have generated some speed, expect to throw the tail, surf up to 4 foot & a great board for any level of surfing past the beginner stage. Board Sizes - 5'9" x 18.38" x 2.13" 5'10" x 18.5" x 2.25" 5'11" x 18.63" x 2.25" 6'0" x 18.75" x 2.31" 6'1" x 19" x 2.38" 6'2" x 19.5" x 2.5"