Pyzel Surfboards Super Grom
Manafacturing Time:
3-4 Weeks
for customs.
but we always have selected sizes in stock.
Contact Us
if you can't wait
Buy Now. Pay Later.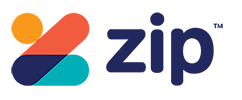 »
Free Famous Timmy Pad & Leash & Wax
Coupon Code - welovejjf 
Originally a board for a young John John Florence, things have been refined a lot since then we have the Pyzel Super Grom Model, responsible for NSSA National titles as it is a board designed for all conditions, always with performing groms in mind. 
A special rocker , outline & thickness for ease of use but allowing shredding also. The Super Grom makes it look easy, if you have a youngster or are one that is looking to get over the hump & to the next level, then the Super Grom is for you, with a contest rashie & a Super Grom under your arm, the opposition is in trouble! The Pyzel Super Grom comes clear with logos, if you like the spray pictured or something else please get in touch so we can organise for you. 
Pyzel Super Grom Sizes - 
4'6" 16 1/4" 1 3/4" 15.00 L 
4'8" 16 3/8" 1 3/4" 15.20 L 
4'10" 16 5/8" 1 3/4" 15.70 L 
5'0" 16 7/8" 1 7/8" 16.50 L 
5'1" 17 1/8" 2 " 18.00 L 
5'2" 17 1/4" 2 " 18.60 L 
5'3" 17 3/8" 2 1/16" 19.60 L 
5'4" 17 1/2" 2 1/16" 20.10 L 
5'5" 17 5/8" 2 1/8" 21.20 L 
5'6" 17 3/4" 2 1/8" 21.70 L 
5'7" 17 7/8" 2 3/16" 22.80 L