Simon Anderson 81 Thruster
Manafacturing Time:
3-4 Weeks
for customs.
but we always have selected sizes in stock.
Contact Us
if you can't wait
Buy Now. Pay Later.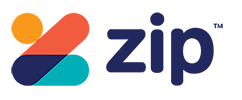 »
A limited edition board with a retro twist, surfer turned inventor, Simon Anderson has created this stunning recreation of his 1981 Bells Beach final board. Hand crafted by the man himself, this performance shortboard has been redesigned with improvements to the rocker, plan shape and rail so it can be surfed or mounted for display. Ideal for the discerning beach bum, this nostalgic shortboard is a unique addition to any collector's quiver. 
Simon 81 Thruster Sizes - 
5'9    x    19              x     2 5/16 
5'11  x     19 3/4       x     2 1/2 
6'1   x      20 1/4       x     2 3/4