Simon Anderson Fusion
Manafacturing Time:
3-4 Weeks
for customs.
but we always have selected sizes in stock.
Contact Us
if you can't wait
Buy Now. Pay Later.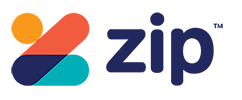 »
The Simon Fusion is all about the small waves, increased volume through the board, but still a shortboard outline, the idea here is to give you the feeling the pros are getting from there shortboards, with not too much volume to ruin the experience but enough to enhance the enjoyment of each session. The Fusion is meant to be surfed 1 - 2 inches shorter & up to 1/2 an inch wider with more plan surface area in the tail & nose. This board was as the name suggests a fusion of other ideas from the range over recent years. There is a spot for this one in anyones quiver.